become a volunteer
At Hands and Hearts, volunteers assist in many aspects of our program, from helping in lessons to caring for our horses. We welcome individuals, work groups, families and participants in community service programs. Aside from our horses, our volunteers truly are the backbone of our program - our work would not be possible without their time and dedication.
why volunteer?
Without our volunteers' hard work and dedication, our mission — to bring the extraordinary benefits of therapeutic riding and equine activities to a wide range of individuals—would be no more than words on paper.
Benefits of volunteering:
Enjoy a positive and supportive environment.

Learn new skills/gain experience working with people and horses.

Resume building.

References for school and work.

Be part of a fun team and experience the reward of helping others!
What can You expect?
We ask that our volunteers be committed and reliable. We are looking for people who communicate effectively, are willing to learn, put forth good effort, and be accepting of others. We ask that you adhere to our policies and procedures and are kind and respectful.
Volunteers assist by leading horses or walking beside riders (sidewalking) during classes. No horse experience is required! Lesson program volunteers should be willing to commit to coming the same day and time each week.
Volunteers assist with word processing, data entry, photocopying, bulk mailings and other support tasks.
Volunteers serve on event committees and assist with preparation for and execution of various fundraisers and special events that Hands & Hearts hosts each year.
Groups such as corporate groups, youth groups, or community service organizations may support Hands & Hearts through volunteer efforts, usually by assisting with facility projects or special events.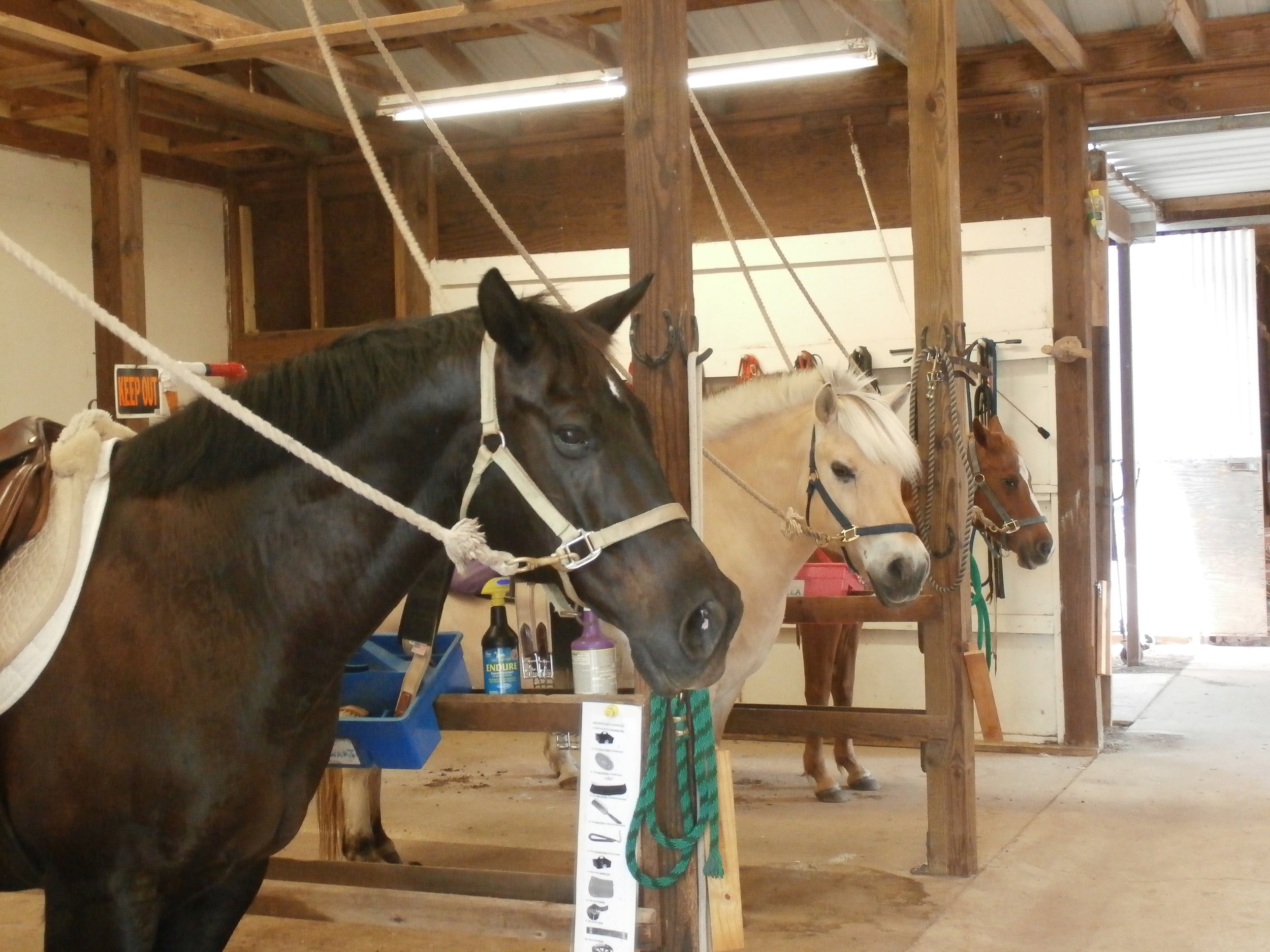 Volunteers assist with many aspects of horse care, from grooming and tacking horses for lessons to bringing in and turning out horses before and after rides. For volunteers who don't mind going above and beyond, there are always stalls to be mucked, water buckets to be filled, and horses to be bathed!
Volunteers help with general maintenance, repairs and improvements of the facility, including fencing.
Volunteers who possess skills or professional/technical experience that may benefit Hands & Hearts, such as photography, graphic design, computer knowledge, etc., are encouraged to contact us.
There are tons of ways for you to get involved!